Click to Zoom. Drag to Pan.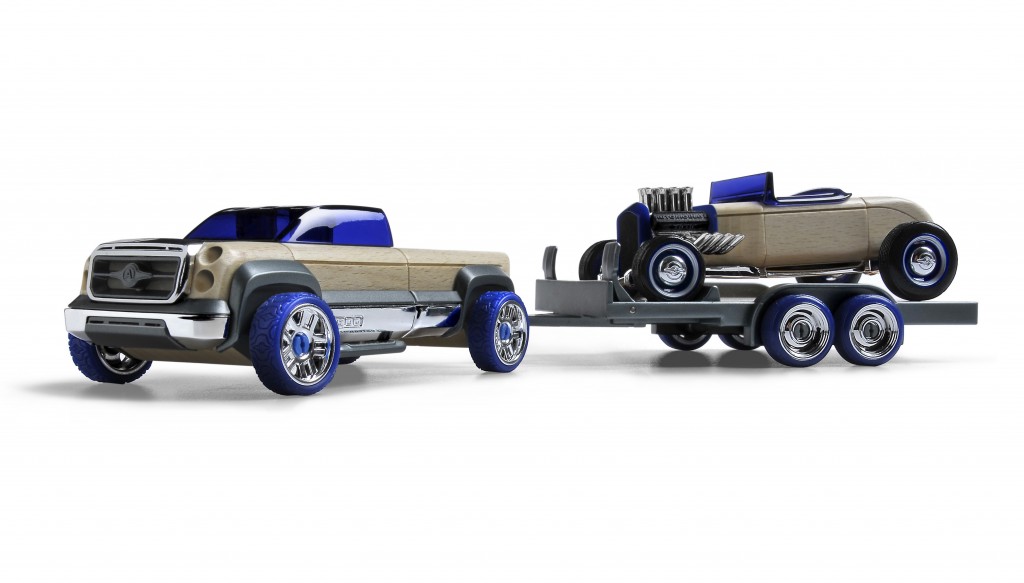 mini T-900 truck / HR-2 hotrod trailer set
Item# 53105
Automoblox has done it again!
The new Mini Hot Rod Trailer Set combines the tough Mini T900 pickup, sizzling Mini HR2 roadster, and the Automoblox trailer in one cool package.
The Mini HR2 and Mini T900 come in the same deep blue color as the Original T900 truck, and the HR2 sports a special chrome suspension and frame that is found on no other Automoblox.
Featuring our unique wheel-locking mechanism capable of securing any Automoblox mini to the trailer, and a flatbed made from solid, renewable beech wood.
The new mini Hot rod trailer set is available exclusively at www.octopusinc.com.hk.
Product Weight / Dimensions:
0.4kg / 302 x 90 x 59 mm
You may also be interested in the following product(s)

Price: HK$338.00

Price: HK$338.00